Woodlands Pet Food & Treats - Mill Valley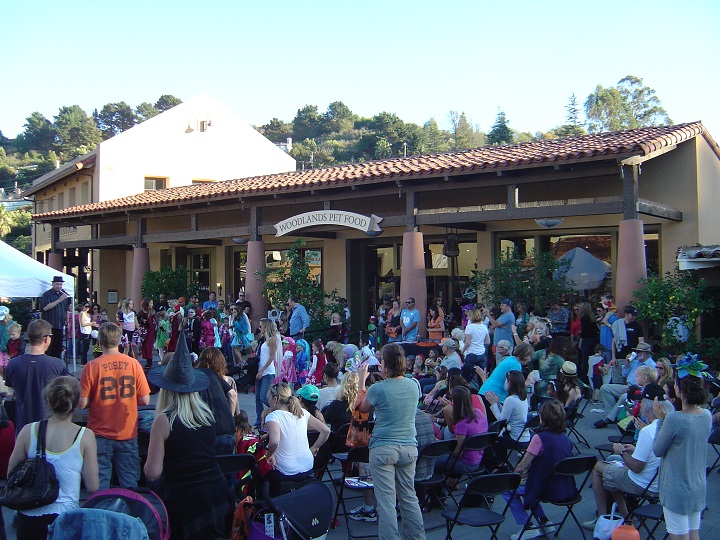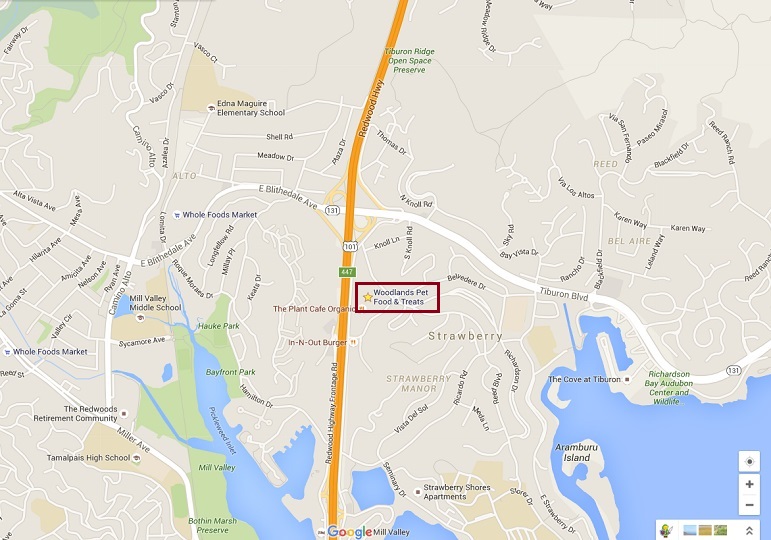 Mill Valley Store
Our Mill Valley store is located in the Strawberry village shopping center, near Safeway. Our store is situated between Pizza Antica and Pasta Pomodoro.

We got our start in Mill Valley, opening our first store in Strawberry Village in early 2006. What's not to love about Mill Valley and the amazingly dog friendly surrounding towns?! Of course, Strawberry Village truly loves pets, so it was the perfect location for us! Go ahead and bring your dog with you, and they'll be sure to make new friends!

We almost always have cats and kittens available for adoption in our Mill Valley store, hosted for Hopalong & Second Chance Rescue - come say hello!

Our Mill Valley store is proud to offer convenient Community Veterinary Clinics right in the store on the second Sunday of each month from 3:30 to 5:00. [view dates]

Our Mill Valley store also offers the best non-anesthetic pet dental cleaning service around! The pros from Waggin Smiles conduct an in-store veterinary supervised clinic on the 3rd Wednesday of each month. Call for details!



Mill Valley [rate this location on Google!]
701 Strawberry Village
Mill Valley, CA 94941
415-388-PETS
Open 10 to 8:30 everyday.
Located near Safeway, between Pasta Pomodoro & Pizza Antica!
Greenbrae [rate this location on Google!]
296 Bon Air Center
Greenbrae, CA 94904
415-461-PETS
Open 10 to 8 weekdays, 9 to 8 weekends.
Located across from Mollie Stone's & Peet's Coffee & Tea, next to Sprint!
San Rafael [rate this location on Google!]
902 Third Street
San Rafael, CA 94901
415-453-PETS
Open 10 to 8 everyday.
Located down the street from Sol Food at the corner of 3rd & Lootens!
Novato [rate this location on Google!]
474 Ignacio Blvd
Novato, CA 94949
415-382-WOOF!
Open 10 to 8 everyday.
Located right next door to Nugget Market!

Hours: Each store is open between 10am and 8pm, every day.
Open Late: Mill Valley stays open until 8:30pm, every day.
Open Early: Greenbrae opens at 9am on weekends.
Pet Wash: Please plan to finish your wash by closing time.
Customer Feedback: The best way to contact Woodlands Pet is by visiting our stores. In our stores, we can help with pet nutrition and product questions, suggestions, and ideas. If you'd like to share an experience you had in our store, please email customer17@woodlandspet.com.

Home | Email Newsletter | Pet Adoptions | Training Classes | Vaccinations | Woodlands Market | Strawberry Village | Bon Air | Pacheco Plaza | Hiring |




Mill Valley • 415-388-PETS | Greenbrae • 415-461-PETS | San Rafael • 415-453-PETS | Novato • 415-382-WOOF!
©2016 Woodlands Pet Food & Treats, Inc.